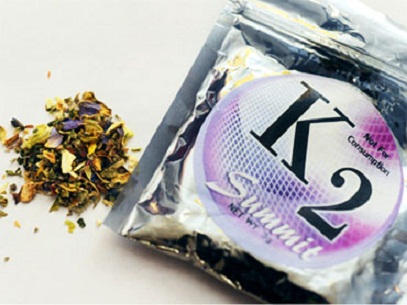 The U.S. House voted Thursday to ban more than 30 synthetic drugs, including "bath salts" and "spice." The Synthetic Drug Control Act would make it illegal to manufacture or dispense the drugs, ABC News reports.
The bill would also give the Drug Enforcement Administration (DEA) more authority to put temporary bans on potentially hazardous drugs as they are being investigated. The bill passed by a vote of 317 to 98, according to the news report. The bill will now move to the Senate.
Rep. Charlie Dent of Pennsylvania, who introduced the bill, said in a statement that he first learned about the dangers of new synthetic drugs from his constituents. "Most shocking to me was the realization that these dangerous compounds could be purchased legally in stores across the country," he said. "I knew then it was time for Congress to move to ban the sale of these emerging synthetic drugs, which have thus far demonstrated no medicinal value."
Earlier this  fall, the DEA announced it was temporarily banning three synthetic stimulants that are sold as bath salts. The ban makes it illegal to possess and sell these chemicals or the products that contain them.