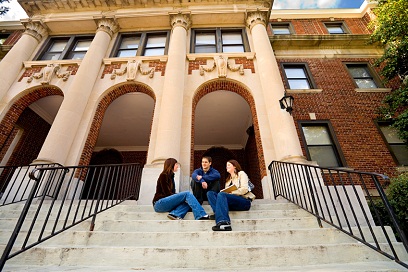 College administrators say they are concerned about an increase in prescription stimulant abuse among students, The Washington Post reports.
Abuse of prescription stimulants such as Ritalin and Adderall, popular among students trying to stay focused while studying, has long been an issue on college campuses, the article notes. But as sales for these drugs increase, administrators say they are worried abuse of the drugs is also on the rise.
Reducing abuse of these drugs is very difficult, administrators say. It is not obvious when students are taking the drugs. Colleges are much more focused on alcohol and illegal drug use, according to the newspaper.
Prescription stimulants can cause a variety of health problems if they are misused, including an irregular heartbeat and panic attacks. They can be deadly in rare cases if they are mixed with alcohol or other drugs.
To combat the problem, many colleges are trying to educate students about the dangers of abusing stimulant drugs, and are attempting to pinpoint issues that lead to abuse of the drugs, such as high levels of stress, poor study skills or too much partying during the week.
According to the White House Office of National Drug Control Policy (ONDCP), one study at a large university found 34 percent of students had used a prescription stimulant drug when they felt academic stress. According to ONDCP, college students who use prescription stimulant medications for nonmedical purposes generally have lower grade point averages, are more likely to be heavy drinkers and users of other illicit drugs, are more likely to be dependent on alcohol and marijuana, miss class more frequently, and study less.